Riffs From The Dork Side
We had the fun idea to do a Mean Girls Three-ture Feature. Join us for day one, where we discuss the ultimate 80's Mean Girls: Heathers!
**Disclaimer** There might be offensive language.
Lauren: Go! And we have the original Mean Girls…
Becky: Mean Girls is like a G-Rated version of this movie. Red scrunchie.
Lauren: I love Que Sera Sera
Becky: I miss scrunchies.
Lauren: Me too! Though they are making a comeback. Ah the croquet scene
Becky: They didn't break as much as rubber bands do!
Lauren: Lol True!
Becky: I always think of these three as weird for wearing suits and blazers. I mean it was the 80's, but still.
Lauren: I like the girl in yellow's outfit
Becky: Yeah. That's timeless. The other two, not so much.
Lauren: Lol seriously. What is your damage, Heather?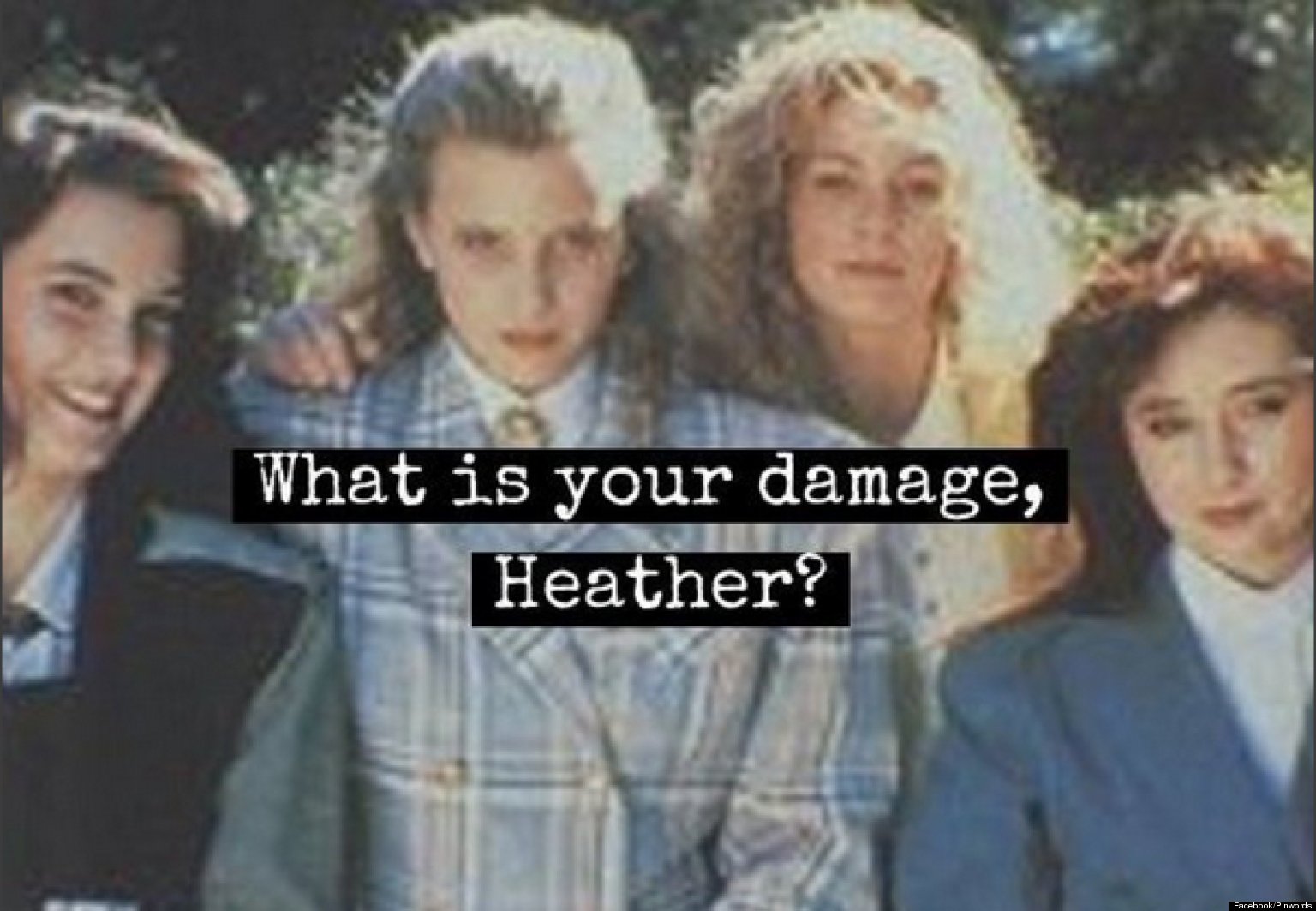 Becky: Those are some massive shoulder pads.
Lauren: Just what I was thinking…
View original post 2,007 more words